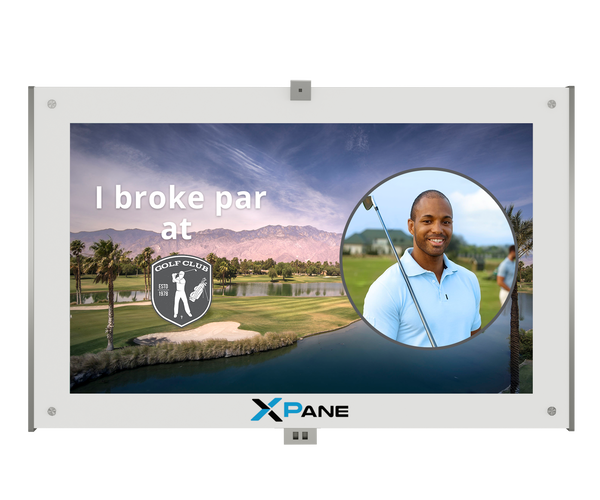 Description
Discover what your brand is missing with the XPane Photo Booth. Using this innovative solution, you'll create a 100% unique and engaging experience that suits the needs of your business. 
As a portable unit, the XPane Photo Booth will make each your events memorable and extend your impact beyond physical boundaries such as location and time. Maximize your reach with a completely customizable photo booth experience. From the welcome screen to the email notification, you'll take control of the experience and your brand.
With built-in social connectors, your brand will be able to connect with the customer through the powerful influence of social media. Back by the XCloud platform, the XPane Photo Booth will enable your business to boost your online presence and build positive brand interactions to attract and secure customers.
Looking to further customize your Photo Booth experience? The XPane's front panel is fully-customizable to any color or printed design of your choosing. Create a new revenue-generating opportunity for your business or your sponsors while encouraging your customers to snap a photo and share their experience.
This versatile solution offers a turn-key brand experience for your guests to meet your marketing goals. No rental agreements or support staff are required, just plug in your XPane and start capturing memories!
The XPane Photo Booth will be delivered right to your door with the following accessories:
HD Digital Camera Kit
Mobile Pedestal
Want to upgrade your experience? Ask us about our optional Green Screen, Filter or Custom packages, today!
Disclaimer: Purchase price does not include monthly access to the XCloud Experience Management Portal. For more information on XCloud functionality and billing, click here.